Featured Events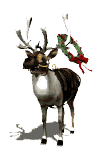 December 10-13, 2020
Yule Fest (813) 748-0761 - Richard Fiallo - All World Acres - Plant City, Florida (between Orlando & Tampa off I-4)* email
Profile: All our welcome to YuleFest! Our 20 year gathering promises to provide the same magical experiences we have all grown to expect! The festival includes Live Music, Healing Circle, Drum Circles, Trade Blanket, Bardic Circle, vendors, workshops, camping, entertainment and activities for the entire family. Join us for a special holiday meal at the onsite Blue Heron Cafe featuring turkey, stuffing, fresh cranberries, and all of the trimmings. The dinner will be on Saturday night (7pm) following ritual. The cost in advance is only $12 and may be pre-paid on the registration page. Please register for meal by 12/8. Sharing, learning, and lots of fun for $20/day ($15/day preregister) or $45/entire event ($45 preregister) and chilldren specials.

Feb 2021


Fairy and Gnome House Festival (941) 966-5214 - Jane Glennan email / Tracey email - Spanish Point - 337 N. Tamiami Trail - Osprey Point, Florida (Sarasota area)
Proile: Enter our fairy house competition, enjoy musical performances, storytelling, enchanted garden walks, games, crafts, or be a vendor. Held on 30 enchanting acres with a Butterfly Garden. Please join our 5th year !

March 2021
Phoenix Festival - Trisha Parker / Dana Paxon / Grandmother Elspeth - Maddox Ranch - 2505 W. Bella Vista Street - Lakeland, Florida, 33810
Profile: Workshops, Vendors, Entertainment, Activities, Healing, Sweat Lodge, Camping, Music, Art, Food, Drumming, Fire Circle, Youth Activities, Auction, Raffle, Pet Registration, Non-Profit. Please email for more info ThePhoenix@PhoenixFestivals.com

October 2021
Spirit Fest (407) 850-8440 - Azan Shriners Center - 1591 W. Eau Gallie Boulevard - Melbourne, FL 32935
Profile: Speakers both days, vendors, readers, holistic health practitioners, artists, authors, crystals and more. $5 admission. Free parking.





More Events


December 4-6 and 11-13, 2020
Native American Primitive Skills and Pow Wow (863) 665-0062 or (863) 559-8866 - John - International Market World - 1052 Highway 92 -Auburndale, Florida (1/2 way between Tampa and Orlando)

December 12-13, 2020
sOHO Natural Products Trade Show 1-800-828-7250 or (727) 846-0320 - Gaylord Palms - Orlando, FL*



December 2020


Permaculture Conference - Wonderland Farm and Grove - Florida City, Florida (Leesburg)

January 16-17, 2021
Natural Health Expo - Avanti Palms Resort and Conference Center - 6515 International Drive - Orlando, Florida

Feb 2021
Herbal Conference - Susan Weed & David Winston, Emily Ruff, Patty Coulton, & Lesley Greene - Camp La Llanada - Lake Wales, Florida email

March 2020
Spring Garden Festival (352) 372-4981 - Kanapaha Gardens - 4700 SW 58th Drive - Gainesville, FL 32608

March 2021
Phoenix Festival - Trisha Parker / Dana Paxon / Grandmother Elspeth -
Solomon Springs - Bell, Florida
Maddox Ranch - 2505 W. Bella Vista Street - Lakeland, Florida, 33810

March 2021
Paralounge - Camp Kiwanis - 19300 S.E 3rd Sreet - Silver Springs, FL* (Gainesville, North Central Florida 35 years)

April 24, 2021
Central Florida Earth Day - Larry Rumbough - Lake Eola Park - 195 E. Rosalind Avenue - Orlando, FL* email

April 2021
Central Florida Mineral & Gem Show (407) 816-1229 - Florida National Guard Armory - 2809 S. Fern Creek Avenue - Orlando, Florida 32806
Proile: Twice per year, April and Oct. email

June 5-7, 2021
Premier Day Spa Trade Show - Convention Center - Orlando, Florida

June 2021
Colonics Convention - Embassy Suites by Hilton - Orlando Lake Buena Vista South - 4955 Kyngs Heath Road - Kissimmee, FL*

June 2021
Massage Convention and Trade Show (407) 786-3307 - Lynn Rogo - Wyndham - International Drive - Orlando, Florida email

June 2021
Heartfulness Way to Joy & Wellness Conference (704) 307-8521 - UCF - Pegasus Ballroom - Orlando, Floirda* email

June 2021
Spring Holistic Fair - Center for Spiritual Living - Denning Drive - Winter Park, FL

Aug 2021
World Congress on Anti-Aging Medicine (561) 997-0112 - Orlando, FL (was May 14-16) email

October 17-18, 2021
Premier Day Spa Trade Show - Convention Center - Orlando, Florida

Sept 19-20, 2020
Healthy Food Expo with Florida Restiarant and Lodging Show - Convention Center - Orlando, Florida email

December 8, 2021
Native American Primitive Skills and Pow Wow (863) 665-0062 or (863) 559-8866 John - International Market World - 1052 Highway 92 -Auburndale, Florida
Profile: Dancing, vendors, food, music, artifacts, crafts, demonstrations, 1/2 way between Tampa and Orlando. (1/2 way between Tampa and Orlando)

September 2021
Global Peace Film Festival (407) 224-6625 - Orlando, FL
Profile: Several locations. One week of awesome screenings open to the public. email

November 2021
Zen Awakening Festival (407) 517-4995 - Shannon - 17701 Old YMCA Road - Winter Garden, FL 34787* email

Submit Your Event