Featured Events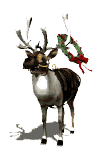 December 10-13, 2020
Yule Fest (813) 748-0761 - Richard Fiallo - All World Acres - Plant City, Florida (between Orlando & Tampa off I-4)* email
Profile: All our welcome to YuleFest! Our 20 year gathering promises to provide the same magical experiences we have all grown to expect! The festival includes Live Music, Healing Circle, Drum Circles, Trade Blanket, Bardic Circle, vendors, workshops, camping, entertainment and activities for the entire family. Join us for a special holiday meal at the onsite Blue Heron Cafe featuring turkey, stuffing, fresh cranberries, and all of the trimmings. The dinner will be on Saturday night (7pm) following ritual. The cost in advance is only $12 and may be pre-paid on the registration page. Please register for meal by 12/8. Sharing, learning, and lots of fun for $20/day ($15/day preregister) or $45/entire event ($35 preregister) and chilldren specials.

March 2021 - Coming Soon
Awakening Into The Sun Wellness Festival (727) 295-5147 - Emily or Maria - North Straub Park - 6161 9th Street N. - Saint Petersburg, FL 33701* email
Profile: Free yoga, music, festivities, and fun. Call Maria to book your vendor spot. Yoga for men, women and kids.


March 2021
Phoenix Festival - Trisha Parker / Dana Paxon / Grandmother Elspeth - Maddox Ranch - 2505 W. Bella Vista Street - Lakeland, Florida, 33810
Profile: Workshops, Vendors, Entertainment, Activities, Healing, Sweat Lodge, Camping, Music, Art, Food, Drumming, Fire Circle, Youth Activities, Auction, Raffle, Pet Registration, Non-Profit. Please email for more info ThePhoenix@PhoenixFestivals.com






More Events


December 4-6 and 11-13, 2020
Native American Primitive Skills and Pow Wow (863) 665-0062 or (863) 559-8866 - John - International Market World - 1052 Highway 92 -Auburndale, Florida (1/2 way between Tampa and Orlando)

December 10-13, 2020
Yule Fest (813) 748-0761 - Richard Fiallo - All World Acres - Plant City, Florida (between Orlando & Tampa off I-4)* email
Profile: All our welcome to YuleFest! Our 20 year gathering promises to provide the same magical experiences we have all grown to expect! The festival will include a Live Music, Healing Circle, Drum Circles, Trade Blanket, Bardic Circle, vendors, workshops, camping, entertainment and activities for the entire family. Join us for a special holiday meal at the onsite Blue Heron Cafe featuring turkey, stuffing, fresh cranberries, and all of the trimmings. The dinner will be on Saturday night (7pm) following ritual. The cost in advance is only $12 and may be pre-paid on the registration page. Please register for meal by 12/8. Sharing, learning, and lots of fun.

December 12-13, 2020
Natural Products Trade Show 1-800-828-7250 or (727) 846-0320 - Gaylord Palms - Orlando, FL*

December 2020
Permaculture Conference - Wonderland Farm and Grove - Florida City, Florida (Leesburg)

February 27-28, 2021
New Life Yoga and Natural Food Expo (516) 897-0900 - Mark Becker* email
February 27-28, 2021 - Doubletree Hilton - Boca Raton, FL
April 23-25, 2021 - Hoetl New Yorker - 481 8th Avenue & W. 34th Street - New York, NY (April and Oct)

Feb 2021
Seminole Tribal Fair and Pow Wow - Hard Rock Cafe and Casino - Tampa, FL

Feb 2021
Evidence Based Complementary and Alternative Cancer Treatments (561) 749-0084 - Annie Fona - Embassy Suites Hotel - West Palm Beach, Florida*

Feb 2021
Herbal Conference - Susan Weed & David Winston, Emily Ruff, Patty Coulton, & Lesley Greene - Camp La Llanada - Lake Wales, Florida email

April 2021
Zen Awakening Festival (407) 517-4995 - Shannon - 17701 Old YMCA Road - Winter Garden, FL 34787* email

April 2021
Central Florida Earth Day - Larry Rumbough - Lake Eola Park - 195 E. Rosalind Avenue - Orlando, FL* email

April 2021
Blueberry Festival - Keel and Curley Winery - Plant City, FL

May 2021
World Congress on Anti-Aging Medicine (561) 997-0112 - Orlando, FL email

May 2021
Paralounge - Camp Kiwanis - 19300 S.E 3rd Sreet - Silver Springs, FL* (Gainesville, North Central Florida)
May 2021 - Drum Gathering (35 years)
Oct 2021 - Drum Gathering (35 years)

June 5-7, 2021
Premier Day Spa Trade Show - Convention Center - Orlando, Florida

June 2021
Colonics Convention - Embassy Suites by Hilton - Orlando Lake Buena Vista South - 4955 Kyngs Heath Road - Kissimmee, FL*

August 2021
World Congress on Anti-Aging Medicine (561) 997-0112 - Orlando, FL (was May 14-16) email

August 2021
">Premier Day Spa Trade Show - Convention Center - Orlando, Florida

December 8, 2021
Native American Primitive Skills and Pow Wow (863) 665-0062 or (863) 559-8866 John - International Market World - 1052 Highway 92 -Auburndale, Florida
Profile: Dancing, vendors, food, music, artifacts, crafts, demonstrations, 1/2 way between Tampa and Orlando. (1/2 way between Tampa and Orlando)

September 2021 VIRTUAL
National Wellness Conference (800) 243-8694 - Kissimmee, FL (Orlando area / headquartered in Stevens Point, WI)*

October 2021
Phoenix Festival - Trisha Parker / Dana Paxon / Grandmother Elspeth - Maddox Ranch - 2505 W. Bella Vista Street - Lakeland, Florida, 33810

SubmitYour Event